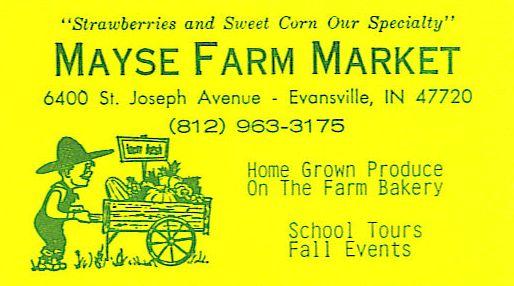 Location: 6400 N. St. Joseph Ave., Evansville IN 47720 (just north of Mill Rd.)

Mon - Sat:
08:30 AM - 06:00 PM
Open May 1st - October 31st, 2019
Re-open Thanksgiving 2019- January 2020
​​​​​​​
We publish a weekly e-newsletter! Use our Safe Signup below and keep up with all the things happening at Mayse Farm Market from current available produce to weekend and fall activities. Email is sent once a week and emails carry over from previous years!