Pets are prohibited on our farm.
No outside food or drinks may be brought on the premises.​​​​​​​

OUR 2023 FALL SEASON
SEPTEMBER 23rd - OCTOBER 29th, 2023
"Family Fun on the Farm" will begin September 23rd and continue each weekend through October 31st, 2023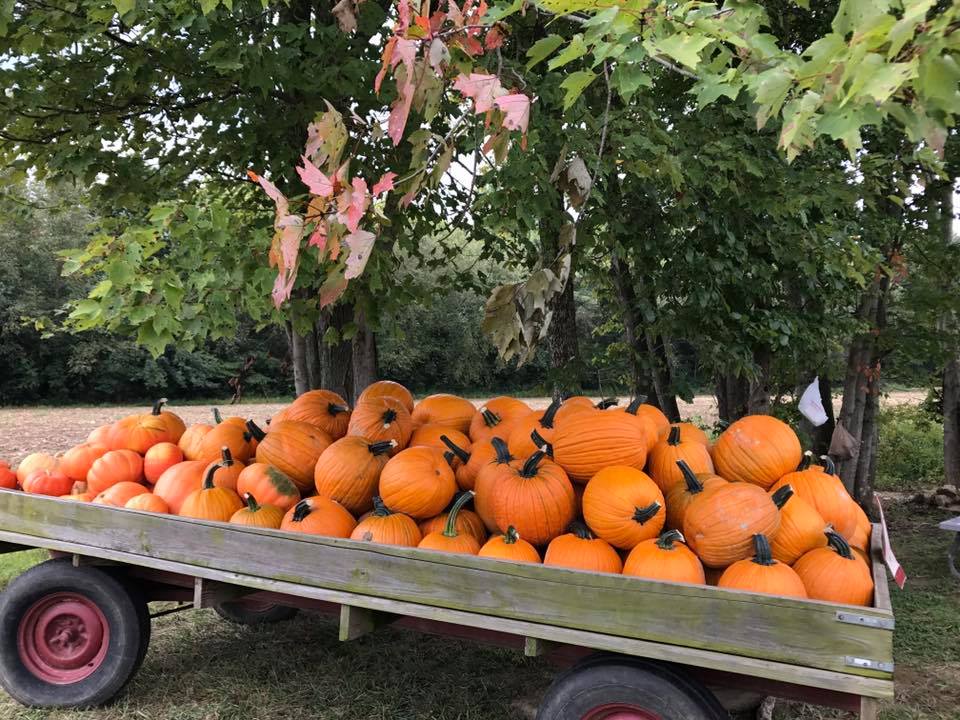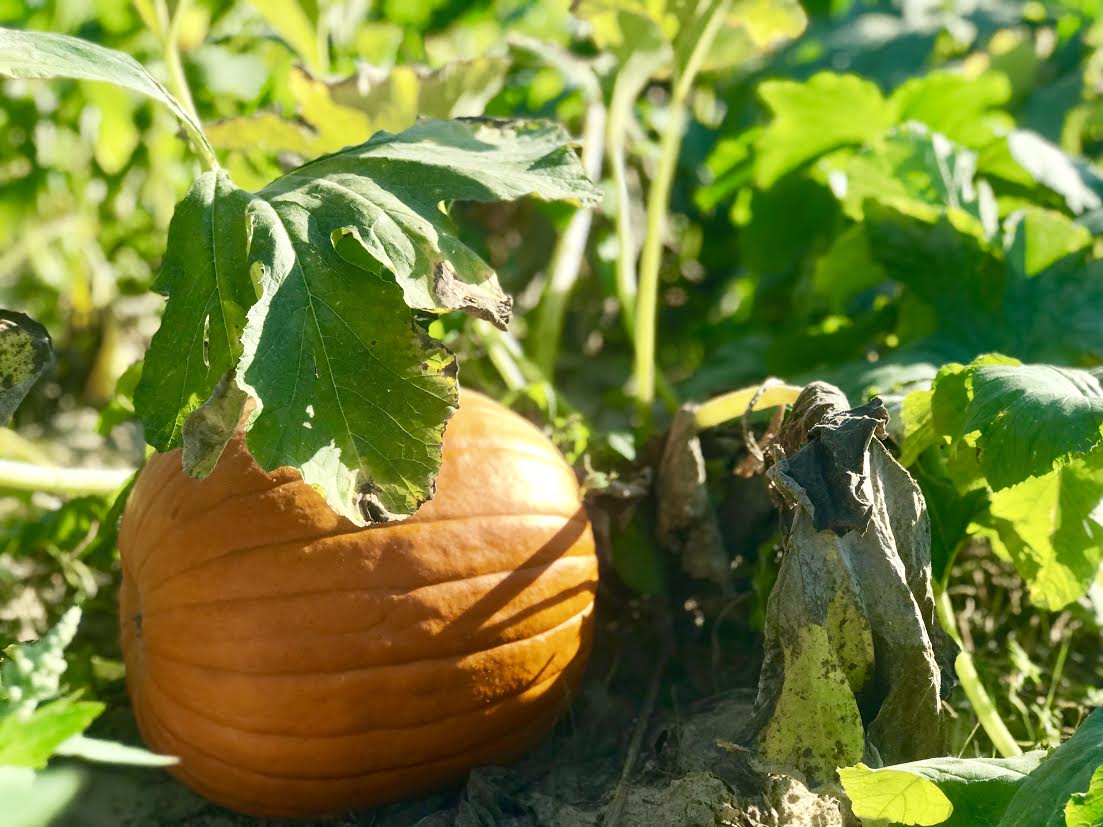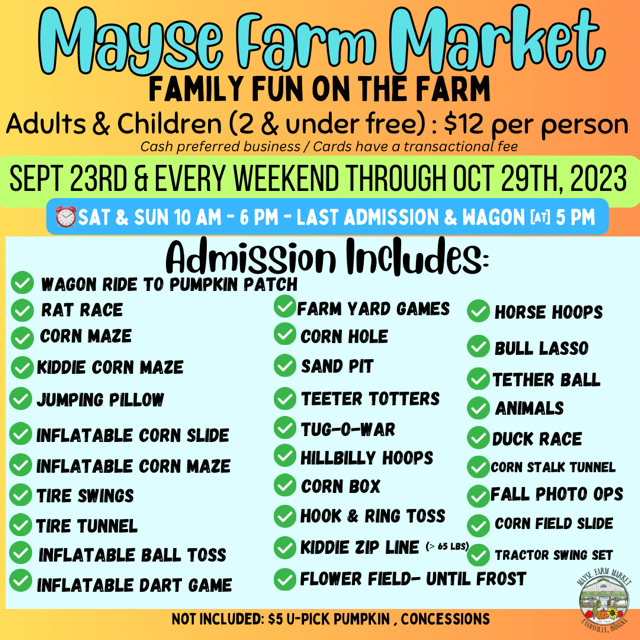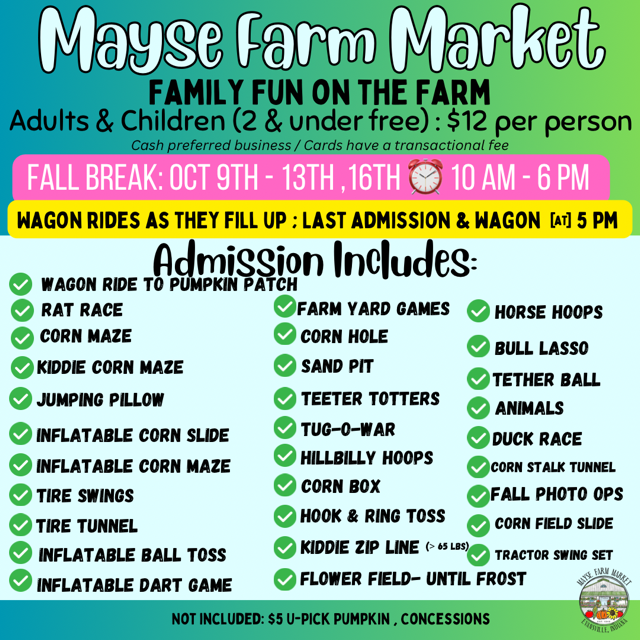 September 23rd & every weekend through October 29th, 2023
Saturday 10:00 am - 6:00 pm --- LAST ADMISSION AND WAGON RIDE @ 5 PM
Sunday 10:00 am - 6:00 pm ---LAST ADMISSION AND WAGON RIDE @ 5 PM
Wagon rides begin at 10 am!
Sunday, October 29th - 10 am - 4 pm
------------
EVSC & WARRICK CO. FALL BREAK - ALL ACTIVITIES OPEN!
October 9th - 13th, &
October 16th
------------
MARKET SHOPPING HOURS:
Monday - Saturday 9 am - 6 pm
PRICE
General Admission Wristband

Adults - $12.00 per person
Children - $12.00 per person
Age 2 & under free

Groups of 15 or more - $10.00 each - Groups must arrive together to get the $10 rate

Two year olds DO NOT count within the 15 or more rate.

Military Discount - $1.00 off with I.D.
We do not host birthday parties. No outside food, cake, drinks, or presents may be brought in. However, you are welcome to bring a group of 15 or more and pay a discounted rate of $10.00 per person.
Call us to book your corporate group at Mayse Farm Market. 812-963-3175

We offer weekend dates (best to book as early in the year as possible), as well as after business hour rates.
$12.00 admission includes all activities plus the ride to the pumpkin patch. If you pick a pumpkin in the patch it is an additional $5.00.
PLEASE NOTE: Even If you do not wish to participate in the activities, you will still need to purchase a wristband to be admitted.
Remember- "There's no crying on the farm. The only time you cry is when you leave." Paul Mayse